When block management companies take over the management of blocks and the properties within them, it is imperative that the assigned block managers follow the relevant block management legislation.
At Scanlans Property Management, all of our block managers are highly trained in this area. This means as a Landlord or Tenant, you can relax, safe in the knowledge our team are adhering to block management legislation and regulations.
But what exactly are the block management laws? In essence there are nine main rules of best practice  of block management and they are as follows:
1.   Understanding of Lease Matters
Block managers must ensure first of all to have a good understanding of the rights of those living in the block: That is the residents who own a lease. Under the Commonhold and Leasehold Reform Act of 2002, resident rights can include: Right to Manage responsibilities, the right to receive summaries of rights and obligations surrounding service charges, and the right for notice to be given prior to the demand for an instalment of rent or service charge.
In addition, it is advisable for block managers to have an understanding of legal issues pertaining to any bespoke agreements written into each lease.
2.   Fire safety
Block managers are entirely responsible for booking and overseeing risk assessments, including those of fire safety.
In communal areas, fire alarms, fire doors, extinguishers and escape routes must all routinely be checked and risk assessed. Fire equipment must be shown to be working correctly, as should fire doors and alarms.
Therefore block managers must make sure to annually arrange for a Fire Risk Assessment (FRA) and action any follow up recommendations.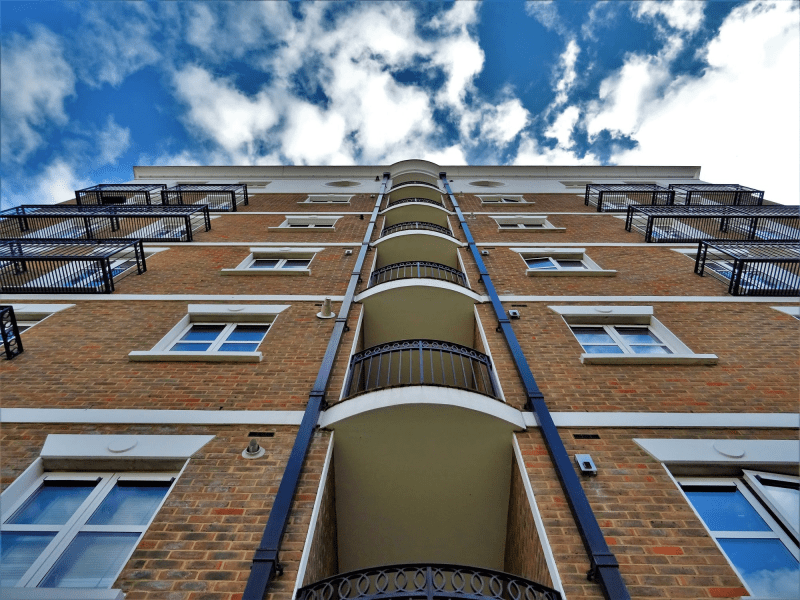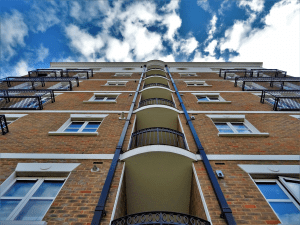 (Source)
3.   Health & Safety
As well as fire safety, block managers must make sure their block is also compliant with the other health and safety laws.
Health and safety regulatory requirements could include:
Risk Assessment of Communal Areas: Communal areas include communal gardens, lounges and any corridors and walkways. Health and safety standards must be met to protect the wellbeing of residents, visitors and any employees using the areas.
Electrical Safety: In accordance with the 1989 Electricity at Work Regulations, block managers are responsible for the fixing of any loose or dangerous wiring as well as the regular testing of portable electrical equipment in communal areas. Block managers must also check that electrical equipment is marked with the correct CE symbol, as well as arrange for inspection and maintenance of any lifts within the block.
Asbestos: It is a block managers duty by law to identify materials potentially containing asbestos in blocks of flats, as well as to action asbestos surveys and register and enact a policy for asbestos management and control.
Read More: The Block Managers Guide to Block Management Health & Safety Regulations
Block managers therefore must run routine checks to ensure each aspect of the block is compliant with necessary health and safety regulations.
4.   Accounting
Block managers are responsible for a range of accounting services, and must demonstrate themselves to be trustworthy and dependable when undertaking these responsibilities.
Accounting duties a block manager oversees are:
Collecting service charges and possibly ground rents
Maintaining proper records and accounts
Reconciling bank accounts at least monthly
Keeping sufficient funds in the management account
Preparing and monitoring budgets
Allocating resources
Making sure service charge accounts are prepared.
To assist with these, many block managers will  appoint the help of an experienced accountant. The block manager will usually use a bespoke management software system.
5.   Inspections
Blocks should be kept in the best possible condition to protect the health and wellbeing of current residents, and to ensure it is appealing for prospective residents.
To do this, block managers must routinely carry out both internal and external inspections. Commonly these areas will include communal areas, as well as grounds, gardens, pathways and any attached parking areas.
6.   Insurance
Insurance is a core part of block managers' job roles.
Each resident's service charge will include buildings insurance. Block managers are responsible for ensuring that the terms of the policy are complied with and that the insurance company or brokers are notified in the event of a claim.
7.   Record Keeping
Another important area of a block managers day to day role is coherent and comprehensive record keeping.
Block managers must keep detailed records of all works completed by external contractors, as well as payments issued, payments outstanding and monies collected. In addition they must record inspections, safety checks and any repairs and maintenance undergone.
8.   Section 20 Notices
Section 20 Notices refer to works taking place on a building. In essence, if certain work needs to be undertaken on a building and the cost to a resident exceeds £250, the block management company must follow a three-stage consultation procedure.
If residents are not given sufficient notice, nor consulted correctly, the block management company could be left liable for any costs above £250 per tenant.
See More: How to Collect Tenant Feedback to Improve Your Block
9.   Legal changes
Finally, block managers must ensure to keep abreast of new legislation and amendments to pre-existing laws that will alter the management of the block.
An example would be the 2020 Covid-19 pandemic, where block managers have had to stay ahead of changes to legislation with regards to the hygiene and sanitation procedures in blocks of flats, as well as laws preventing mixing.
If block managers do not remain ahead of these legal changes, they could leave themselves and their company liable to any consequences that occur as a result of being remiss.
Scanlans Property Management has over 25 years of experience providing block management services to property developers, property owners and landlords. You can see some examples of our successful work here.
Alternatively, if you're seeking a block management company who can provide a comprehensive range of services designed to suit your needs, look no further and contact us today.