Accidents can occur at any time, and as we move into the colder winter months, it's a timely reminder for block managers acting on behalf of Residents Management Companies (RMCs) and Right to Manage companies to ensure they are protected.
Right to Manage Companies (RTMs) and RMCs contain directors and committee members who task the block manager with taking care of their block of flats insurance on behalf of the residents.
Taking out any insurance is a big responsibility and requires finding a balance between receiving a fair price, as well as comprehensive protection. For Right to Manage and RMC directors, this responsibility is exacerbated as they must take into account the needs of their fellow residents.
Read More: What is a Right to Manage Company?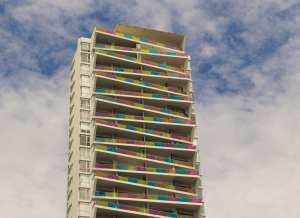 (Source)
Whilst there are varying things to ensure when Right to Manage and RMC directors begin to look for comprehensive insurance cover, the first place they must start is by making sure their blocks Sum Insured is accurate. Reevaluations should take place every few years and be carried out by a chartered surveyor who will identify any changes or improvements made to the block since the initial insurance cover was taken out.
Building materials and labour fees are not reducing in cost, so it's important to ensure that any insurance taken out is based on an accurate Sum Insured evaluation. The misconception that any repair costs to a property under a claim that is lower than the Sum Insured are automatically paid is misleading and can lead to trouble. Payouts are only given in full if the level of cover is sufficient enough to reinstate the entire property.
Once the Sum Insured has been evaluated and received, Right to Manage and RMC directors can begin their task of finding the right insurance cover. We've listed some areas to be aware of below.
1.   The Correct, Comprehensive Policy
On the surface it might sound obvious, but in actual fact, insurance policies for residential blocks can vary wildly. A company offering a cheap deal may not provide the level of cover sufficient for the block or its residents. Block managers acting on behalf of Right to Manage and RMC directors therefore must read the finer details and check to ensure that any policy contains the following:
All Risks cover: This type of insurance covers against any losses or damage incurred to the block and should include subsidence.
Employers Liability Insurance: This may be needed in the event that employees work at the block. This could be company employees, or simply contractors like cleaners in residential blocks.
Public and Property Owners Liability cover
Alternative Accommodation or Loss of Rent: If the block becomes uninhabitable, residents must be able to be placed in adequate temporary accommodation.
Loss or unauthorised use of Metered Utilities
Trace and Access Cover: This cover will pay the costs against a leakage of either oil or water, as well as assess and stop the flow.
Loss of/or Damage to contents in communal areas
Damage to underground Pipes and Cables
Unoccupied Properties Insurance
Mechanical & engineering cover : Including communal equipment such as lifts..
Accidental Buildings Damage Cover: Covers against damages to septic tanks, drainaways, fixed glass features, and sanitary fittings
Storm damage to fences and gates
Legal expenses
Replacement of communal door locks following theft of keys
Personal accident cover for voluntary workers
Fidelity guarantee
Though most residential buildings insurance policies issue a minimum of £1,000 subsidence excess, the excess for all other damage (including accidental damage) is often negotiable. This is why Right to Manage and RMC directors must ensure that the property's description is both accurate and up to date.
Block managers acting for Right to Manage and RMC directors must also make sure that all outbuildings, underground pipes and cabling, gates and fences are covered by the correct insurance.
Find out more about the Common Right to Manage Problems.
2.   Directors and Officers Insurance
Right to Manage and RMC directors could be held liable for their actions when working on behalf of the blocks residents. Directors and Officers Insurance (also known as D&O insurance) therefore supplies defence costs, as well as compensation and civil liability charges relating to any accused wrongful acts. Wrongful acts are defined as:
Breaches of Trust
Breaches of Warranty
Error
Omission
Misstatement
Misleading Statement
Different insurance policies may list different definitions so be sure to read the small print. Check too for any limitations and exclusions within the cover, which could be listed as:
Dishonesty or Fraud
Malicious Conduct for Personal Profit
Sustained Bodily injuries
Damage to the Property
Financial damages, fines and penalties
Pollution
An example of where Directors and Officers insurance could protect Directors and Committee Members would be the following:
A rainstorm heavily causes external brickwork damage to the block. Residents report the damage to the committee immediately. Months go by with the damage failing to be repaired. Some time later, another rainstorm causes further damage to both the exterior and interior of the property. The residents bring an action against the committee for failing to appropriately deal with the first set of damages. The directors are now held liable. Had they had D&O insurance in place, they would have been able to separate their liability and protect their assets.
Right to Manage does come with both pros and cons. Read more about them here.
3.   Engineering and Inspection Insurance
Many blocks of flats have buildings insurance policies that cover damages incurred to passenger lifts in the event of fire, or accidental and malicious damage.
What these policies do not extend to is the damage then caused by the breakdown of the lift, or the subsequent regular inspections of the lift, which is a legal requirement.
An Engineering and Inspection Insurance Policy is commonly offered by a specialist insurer, and is worth Right to Manage directors and committees taking out.
The policy will help Directors of the residential block meet the legal recommendation for regular lift inspection. Competent authorities should undertake these inspections at six monthly intervals and records of the inspections should be kept alongside an issued certificate.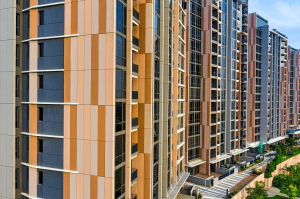 (Source)
4.   Terrorism Insurance
When considering insurance renewal it may seem beyond Right to Manage and RMC Directors imagining to include terrorism offences. After all, the odds of an attack occurring are significantly low.
However, terrorism policies are highly recommended. Whilst terrorism policies cover significant damages incurred should an event take place, they also protect against the overlooked acts of terrorism such as a resident producing bomb making materials or a resident being a target.
If a terrorism incident was to occur and no insurance was in place, Directors and Committee members of a Right to Manage company could be expected to pay up to £250,000. In the long term, terrorism cover therefore provides peace of mind, and protection against a Director's personal assets.
In Summary:
Ensuring that a block is protected against damages, liable claims and also unforeseen events like weather and terrorism ensures that directors of a Right to Manage company or RMC are managing their block to the correct standard.
In Right To Manage, whilst qualifying residents take responsibility for the management of their block, it is normal for Directors of this management to hire a professional managing agent to help support them.
At Scanlans Property Management, we can provide a managing agent service to work alongside appointed residents and handle all aspects of the management of the block, including hiring contractors and collecting service charges. Find out more about our Right to Manage services, or contact us today.