In 2020, the global COVID-19 pandemic changed almost every industry beyond belief. Workforces around the world adapted to new, remote ways of working and the residential block management industry was no exception.
Due to these enforced changes though, the residential block management industry is undergoing a period of change. Block management trends have emerged and evolved to the point where they now look set to stay, even if we can go back to meeting in person and not over Zoom.
Here are the five main trends we at Scanlans are expecting to see dominate the residential block management industry throughout 2021.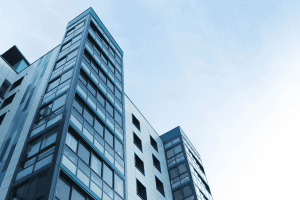 (Source)
1.   Permanent Technological Transformations
The residential block management industry is undergoing its fastest period of digital transformation yet. What we mean by that is that block management companies had to quickly adopt new technologies, such as those that would enable their block managers to work efficiently from their home offices.
Block managers benefited from receiving new cloud based technologies that have enabled them to view property analytics and monitor repair requests from wherever they are. In addition, tenants also benefited from a contactless, online rent collection system.
2.   Building better resident relationships
A survey conducted by Buildium revealed that 45% of block managers have named residents as one of their key priorities for the new year.
This is likely due to the fact that the turbulence of 2020 allowed block managers and residents to build better working relationships. Of those surveyed in Buildium's research, in 2020 60% attested to working on payment plans for residents who suddenly found themselves unemployed and unable to make rental payments.
Whilst block managers mostly handle the infrastructural side of block management, for example repairs and maintenance and administration, it would be no surprise to see resident relationships become more important.
This newly developing importance is a great opportunity for block managers to introduce new resident engagement measures. Helping residents to feel more connected to the community they live in could provide vital insight and feedback into how happy residents are with the property, which can then lead to making crucial changes.
You can read more on how to use resident feedback to improve your block in our blog here.
3.   Resident Demographic and Preference Changes
Block managers should expect preference changes as a new generation enters the property market. The earliest members of Generation Z – the generation born between 1996 and 2010 – are now entering the workforce and are subsequently either taking, or have taken, their first steps on the property ladder.
Generation Z bring with them significant property preference changes having grown up in an era of education and technology. This results in them being more tech-savvy and more comfortable with SMART homes.
Due to this, they're more likely to want to rent in blocks that possess modern technologies, like SMART utility meters and fast fibre optic Wi-Fi.
The pandemic, alongside the convenience of working from home, has also forced regional changes for resident preferences. Around 44% of renters recently surveyed stated a desire to live in a less populated area and this was only further reflected in data from property website Rightmove. Rightmove found that they had experienced a 126% increase in people considering properties in rural village or town locations.
The flexibility of technology means that residents no longer have to live in the proximity of a city to secure a career, but it also means that they place more emphasis on living somewhere with a reliable internet connection.
One way property managers can get ahead of this curve is to identify blocks that need technological overhauls, and try to implement these alongside property owners if possible. Additionally, new ways should be devised to draw residents back into city dwellings – such as by offering free Wi-Fi, electric car charging stations, and other modern conveniences.
For block property managers in rural locations, work should be done to adopt the Internet of Things, and blocks should be maintained to their very highest degree in order to capitalise on the renewed interest.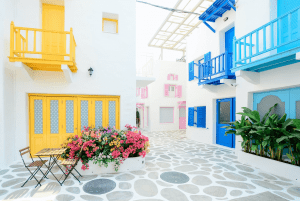 (Source)
4.   More emphasis on the IoT
We've previously written an entire blog that detailed what the Internet of Things (IoT) is, and its positive impacts on the property management industry.
 But these initial positive impacts look set to continue to multiply. As detailed above, changing generations, demographics and preferences mean that the Internet of Things has never been more of a desirable feature in a property than it is right now.
Younger generations who are used to controlling everything from their smart devices will actively seek out properties that have SMART utilities like water meters and HIVE heating.
As the IoT becomes more desirable though, block managers have an advantage. Blocks that have IoT technology installed, such as automated safety lighting that comes on in the dark, smart locks so that only residents can gain entry, and data driven insights that make the functioning of a block personalised to residents will be a crucial selling point when it comes to attracting new residents.
Residential block managers who are overseeing a block with little to no IoT technologies should consider investigating ways in which some technologies could be implemented. Resident feedback can help identify perhaps the most crucial additions like SMART thermostats or security lighting, and these should be acted on immediately where possible to boost a block's appeal.
5.   Closer property owner and block manager relationships
In Buildium's late 2020 survey, 44% of residential property managers surveyed stated that they felt their clients had more appreciation for their services during COVID-19.
A primary reason for this is that the constantly changing legislation around hygiene, safety and rental payments has meant that block managers have had to remain proactive in ensuring that property owners are complying with ever changing guidance.
Off of the back of these findings, Buildium also discovered that as property owners come to value block managers services more, they may look to desire more services from block management companies.
Their research found that the new services desired reflected processes that became more complex during COVID-19, such as maintenance, inspections and rent collection. This potential new market provides residential property managers with a golden opportunity to expand their services.
Additionally, throughout the pandemic residential block managers have increased their communication with property owners around subjects such as rental payments and regulatory changes. Buildium's findings also suggested that property owners would want this type of communication to continue indefinitely so that they can be better informed and supported in their day to day work.
At Scanlans Property Management we have years of experience in supporting property owners and residents. Our services range from administrative support, to insurance, to site maintenance, inspection and visits. You can be assured that throughout every stage of our management we will provide you with sound advice and constant communication. To find out more, contact us today.