Introduction to Right to Manage
Right to Manage (RTM) is a block management process that removes the responsibility of block management and maintenance from a landlord, and instead places it into the hands of leaseholders.
Essentially Right to Manage Companies offer residents an opportunity to manage their own property. There may be multiple reasons for doing this, including dissatisfaction with an existing management company, or agreed insularity regarding a landlord or agent.
Because it is possible for leaseholders to form their own Right to Manage (RTM) company and take control of the management of the property without the permission of their landlord, it's imperative that the process of forming a Right to Manage company is done correctly. Once an RTM is in action, it is wholly responsible for delegating duties, managing the property and its upkeep, maintaining communal areas and structural parts, as well as collecting service charges.
At Scanlans Property Management we support Right to Manage companies and can advise on the correct Right to Manage company formation process, as well as act as a managing agent for the management of your residential block. You can click here to view our Right to Manage services, or continue reading through our guide which contains our expert advice on how to form your own Right to Manage company.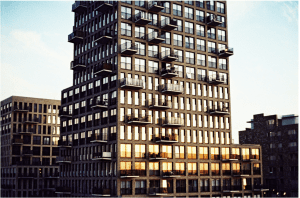 (Source)
What is right to manage?
Right to Manage Companies allow leaseholders to take full control of the management of their residential blocks. The power of Right to Manage was first granted in 2002 as part of the Commonhold and Leasehold Reform Act.
To qualify for the formation of a Right to Manage Company, 66% of the properties flats must be occupied by residents who have held an original lease for more than 21 years, and 71% of the block must be dedicated to residential use.
A Right to Manage Company is formed the same way as any other company, and once it is in place it will oversee the complete responsibility of the property including its upkeep, maintenance and management.
At this stage it is quite common for Right to Manage companies to hire the services of a professional managing agent to assist them, such as us at Scanlans Property Management, as many residents will be unfamiliar with the rules and regulations around property management. In this position, managing agents therefore handle all aspects of management of the property on behalf of the Right to Manage company, which could include things like hiring contractors and carrying out maintenance.
Get an idea of the seasonal maintenance RTM Companies must carry out with our Block Management Spring Maintenance checklist.
Although comprehensive and a major increase in responsibility, Right to Manage is still a great way for residents to take control of their residential blocks, especially if extenuating circumstances suggest it would be best. A property management agent can help to make this process seamless by acting as a supporting partner once the Right to Manage company has officially been incorporated.
Right to Manage Company Formation Process
Right to Manage Companies must form as a company, just like any other company in the United Kingdom, to be able to be in a position to take over the management of their block. It's therefore essential that all those who will be involved in the Right to Management Company understand the Company Formation Process and adhere to it correctly.
Remember that Right to Manage Companies are only available to leaseholders of the flats in the property. Therefore it must be these residents that agree to become part of the company, and not someone acting on their behalf, i.e a solicitor.
Once residents have agreed to form part of a Right to Manage company, they must follow the Right to Manage Company Formation Process which involves the below steps:
1.    Understand the duties involved in a Right to Manage Company
Setting up a Right to Manage Company is a relatively straightforward process, and does not require the permission of a landlord, nor a given reason. Its simplicity is however even more of a reason as to why those proposing the formation of a Right to Manage company must understand the responsibilities and liabilities required in taking over the management of the building.
As newly appointed managers of the building, Right to Manage Companies will become responsible for:
All decision making regarding the budget of the property
All decision making regarding employing a management agent
All decision making regarding the upkeep, repairs, management and maintenance of services required by the building.
This wealth of decision making is one of the reasons Right to Manage companies employ the services of a professional management agent as they possess the expertise and understanding required to effectively manage the building.
Other responsibilities include, but are not limited to:
Right To Manage Companies must appoint officers, who act in a similar manner to company directors.
Holding AGM style meetings to allow all company members and additional residents to share their views on the management, upkeep and maintenance of the building.
Resolving issues which relate to other residents, neighbours and fellow leaseholders.
Being aware, and at all times adhering to, the residential block management health and safety regulations and housing laws.
2.    Check whether the building qualifies
Once everybody involved in the forming of a Right to Manage Company understands their new duties and responsibilities, the next step is to identify whether the building qualifies for Right to Manage.
The criteria for this is relatively simple:
Two thirds of the flats must be let to tenants whose lease was given for more than 21 years
Commercial elements of the building must not exceed 25%.
It's also worth noting that Right to Manage only relates to an individual building. So, in the case of an estate or piece of land where multiple blocks are owned by the same landlord or management company, each building would require its own Right to Manage company. One cannot manage the others.
3.    Begin the company formation process
Provided that the above eligibility criteria are met, the next step is to begin the process of forming a Right to Manage company. The Right to Manage Company is the company itself that obtains the Right to Manage and will subsequently take responsibility for the management, maintenance and upkeep of the entire building.
Just as the same with any company formation, the Right to Manage company will require the following documentation during its incorporation:
The Memorandum of Association
This is the statement given and signed by residents involved in the forming of the Right To Manage company, and must detail their intention to set up the RTM company.
The Articles of Association
These are documents which outline the purpose of the company.
Managing agents can incorporate your Right to Manage Company on your behalf. Find out more.
4.    Invite qualifying leaseholders
At the same time as beginning the Right to Manage Company formation process, all qualifying leaseholders can be invited to become members of the Right to Manage Company if they wish.
Invitations must be served to those who meet the criteria in writing, and should follow the style of a formal letter. Things that must be included within its contents include:
A statement regarding the intentions and purpose of the Right to Manage Company
A list of its current members and company details
Information regarding the possible financial liabilities for joining the RTM Company
A statement regarding whether the RTM Company plans to enlist the help of a Managing Agent or not
A copy of the Articles of Association
5.    Exercise the right to manage
Once residents have been invited, and the company has been formed, there will be a Notice of Participation issued. The notice simply means that if 14 days pass with no objection to the company, the Right to Manage Company will exercise its right to manage the building.
The landlord of the property should then be served with a Notice of Claim which must contain:
The full names and addresses of all qualifying residents
A date for a counter-notice (objection) to be received from the Landlord
The details of the qualification of the Right to Manage company
The date in which the Right to Manage Company will acquire the right to manage the property.
6.    Gain access to areas for management inspection
Upon serving the claim notice, the Right to Manage Company will gain access to areas that are usually inaccessible to residents. This change in permission comes so that the company can determine the state of the areas in which it is responsible for.
Areas made accessible will likely include maintenance rooms, like boiler rooms, attics and lofts, communal ground areas and increased access to communal areas like kitchens, laundry rooms and storage areas.
7.    Reimburse landlord costs
During the Right to Management formation process, the landlord may incur costs. This is because no reason has to be given for the company to form, so the rule protects landlords who may have been overruled in the event of not necessarily doing anything wrong.
The ruling means that it's mandatory for the Right to Manage company to reimburse any costs the landlord incurs. This same rule applies whether the Right to Manage Company is incorporated or not, so it's something to factor into financial considerations at the start of the process.
Read more about the 4 other problems Right to Manage Companies might face.
8.    Celebrate your Right to Manage Acquisition
The date in which the Right to Manage Company formally takes control of the management of the property is a day to celebrate. However, it's also a day to get organised.
Once the RTM Company is given a date, it must ascertain as much information as possible from the landlord. Information to gather could include things like:
Which contracts the current landlord has in place with third parties to help with the management and maintenance of the property
Accounting and financial information
Maintenance and repair schedules
Information regarding service charges that have not yet been spent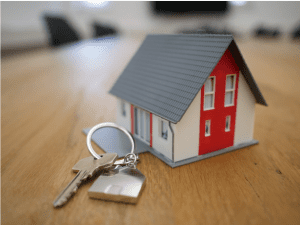 (Source)
Right to Manage Formation Costs
Just like when any company is formed, there are costs involved which Right to Manage Companies must be aware of and plan for.
One such example could be a management agent forming the company on behalf of the RTM Company which can save a significant amount of time as well as compliance. Costs for this will vary between managing agents, so it's well worth doing your research.
Other costs to be aware of include:
Land Registry costs incurred during the formation process, which are charged on a per flat basis of £3
Administration costs, such as the postage of letters to other Leaseholders and Landlords
Potential tribunal costs if the landlord disputes the Right to Manage Company's claim of taking responsibility. If the RTM Company loses, those associated with the formation will be liable for all costs relating to the tribunal proceedings.
As well as the general costs incurred from the formation of the Right to Manage Company, the company also becomes responsible for all of the accounting, administration, maintenance and servicing of the property. Whilst this can be passed to a management agent, they will need to be paid for the provision of their services which must also be factored into the budget of the building.
Alongside management and maintenance costs, other administration costs include the Right to Manage insurance costs which will be a necessary charge for Right to Manage companies. The insurances needed by RTM Companies can be expansive, but the general gist can be found below.
Right to Manage Insurance Costs
1.    Correct Coverage Insurance
It is imperative that Right to Manage insurances are correct. This may sound like an obvious fact but in actual fact, insurance policies for residential blocks vary wildly. An insurance provider offering a cheap deal may actually be providing insufficient cover, so Right to Manage Companies must check that their level of coverage is correct.
To do so, insurance policies can be checked against the following coverage:
All Risks Cover: Protects against losses or damages incurred to the block and should include subsidence.
Employers Liability Insurance: Necessary in the event that contractors or employees work at the property. Could include company employees in a commercial space, or simply property contractors like cleaners.
Public and Property Owners Liability cover
Alternative Accommodation or Loss of Rent: Provides adequate temporary accommodation in the event of the property becoming uninhabitable.
Loss or unauthorised use of Metered Utilities
Trace and Access Cover: Subsidises the costs incurred by a leakage of either oil or water.
Loss of/or Damage to contents in communal areas
Damage to Underground Pipes and Cables
Unoccupied Properties Insurance
Mechanical and Engineering cover: Must cover communal equipment such as lifts.
Accidental Buildings Damage Cover: Protects against damages to septic tanks, drainaways, fixed glass features, and sanitary fittings.
Storm damage to fences and gates
Legal expenses
Replacement of communal door locks following theft of keys
Personal accident cover for voluntary workers
Fidelity guarantee
2.    Directors and Officers Insurance
Right to Manage directors can be held liable for their actions when working on behalf of the property's residents.
Directors and Officers Insurance (also known as D&O insurance) supplies defence costs, as well as compensation and civil liability charges relating to any accused wrongful acts.
3.    Engineering and Inspection Insurance
An Engineering and Inspection Insurance Policy is a policy offered by a specialist insurer, and is worth Right to Manage directors taking out.
The policy helps Right to Manage directors meet  legal recommendations for regular lift inspections and other engineering maintenance checks.
4.    Terrorism Insurance
Terrorism policies are highly recommended. Not only do they cover significant damages incurred should an event occur, they also protect against acts of terrorism on the property such as a resident producing bomb making materials or a resident being a target.
If a terrorism incident was to occur and no insurance was in place, Directors of a Right to Manage company could pay liabilities of up to £250,000. In the long term, terrorism cover therefore provides peace of mind, and protection against a Director's personal assets.
Continue reading in more detail about the types of insurance Right to Manage companies need.
Right to Manage Pros and Cons to be aware of
Taking responsibility for a residential property can be a fantastic move for leaseholders, but they must also be aware of the negatives alongside the advantages. Only by assessing both the pros and cons can RTM Company members have a full understanding of what is involved by forming a Right to Manage Company.
Right To Manage Pros & Advantages
No Excessive Service Charges
In Right to Manage agreements, residents have full control of the expenses. This means it's possible to find the best deals and reduce the overall fee each tenant has to pay for the block's maintenance.
Ensure Maintenance and Repairs are Completed Properly
Full control also means that Right to Manage companies can ensure contractors are on-site to quickly do repairs to the correct standard.
Right To Manage is Fairer
All members of the Right to Manage Company hold the same voting power as other leaseholders within the RTM Company. This levels the playing field, ensuring that during AGMs, voting decides matters in a much fairer way.
Right To Manage Formation is A Right
The Right to Manage is exactly that — a right. This means that no compensation will ever be due to the landlord in the event of an RTM Company taking control. However whilst there are no initial fees involved, there are of course fees for forming the company and in some cases reimbursement of any fees a landlord has incurred.
Right To Manage Cons & Disadvantages
Responsibility For Ongoing Disputes
If a dispute has been occurring as a result of poor landlord management before the RTM Company is formed, service charges and other disputes must still be settled and become the responsibility of the RTM Company. It's worth bearing in mind that sometimes these disputes can be long processes, and may incur tribunal costs.
It's not just the management and maintenance of the block that RTM Companies take over, it's the administration and accounting sides too. Annual reports must be submitted, service charges collected, and fees must be paid. Managing agents can however assist with this additional responsibility.
Leaseholders Must Cooperate
Cooperation is imperative for the smooth management of the RTM Company to take place. The last thing other residents of the property will want is to change to an RTM which has members that don't get along. To negate this, hold initial meetings before the formation to assess how the group works together and whether it has a shared vision for the management of the block.
How does a managing agent help a Right to Manage Company?
As experts in the Property Management sector we know how important the partnership between a managing agent and a Right to Management Company can be. Managing agents can assist RTM Companies with a number of different areas, including:
Managing agents take on the responsibility of maintaining all communal areas, including garden maintenance and upkeep, fixing broken lifts, or repairing kitchen equipment.
Managing agents also come with established good relationships with contractors who are fast, trusted and reliable which prevents serious issues spiralling into emergencies, and should provide 24/7 emergency access.
As we listed above, the insurance coverage for residential block management can be an exhaustive list, and even more arduous process when it comes to assessing the policy, reading the small print and evaluating quotes.
Management agents can do all of that on behalf of the RTM company to ensure the block is fully protected and the cover up-to-date and renewed.
Regular site checks are crucial to ensure that the block is in good working order and is remaining compliant with regulatory requirements.
Managing agents will often send property managers to sites on regular schedules so that they can carry out checks, and also be a point of contact for residents who may want to raise an issue.
Health & Safety Compliance
Legislation is one of the most crucial things to adhere to, otherwise the property could incur serious consequences. Residential block management companies prevent that from happening by ensuring there is the correct protection in a number of key areas, and will arrange visits to check for damages, asbestos and much more.
Accounts and Support Services
Management agents can provide support services to help RTM Companies with areas of unfamiliarity like accounting services where they can pay contractors, collect monies and file taxes.
They can also provide admin support and facilitate meetings between residents and property managers.
In Summary
Right To Manage is a great way to have more control over your residential block. The process may be formal and the learning curve steep, but the rewards are well worth it in the event of transforming the management of a block.
To make the process as seamless as possible, and to always ensure safety, security and smooth running of a property having an experienced managing agent by your side ensures the Right To Manage process is as effective as possible.
At Scanlans Property Management we are one of the leading managing agents in the UK with over twenty five years experience. We've supported leaseholders and residents with their Right To Manage process for a number of years and we're regulated by ARMA, so you can be confident the management of your block is in good hands. Our services are fully inclusive, meaning you can sit back and relax whilst we manage all aspects of the block.
If you're interested in exercising your Right To Manage, get in touch with Scanlans today to see how we can support you through the formation process and ongoing management of your residential block, or read more about Right to Manage and block management in our blog.
Alternatively, read our Complete Guide to Block Management here.