Many people wouldn't think it, but a large part of the success of residential property management is mostly down to the ability to build good, productive relationships.
On a day to day basis, block managers will work with a number of different people, including property owners, maintenance personnel and tenants, and being able to effectively communicate to resolve a problem cost-effectively, quickly and efficiently is a skill.
Whilst block management may be a competitive industry, it's this skill that enables block management companies to stand out from the rest.
But what makes good block managers, and how can a block management company be sure it's providing good service?
Wondering what it is a property manager does? Click here to learn about the role in our Guide to Residential Block Management.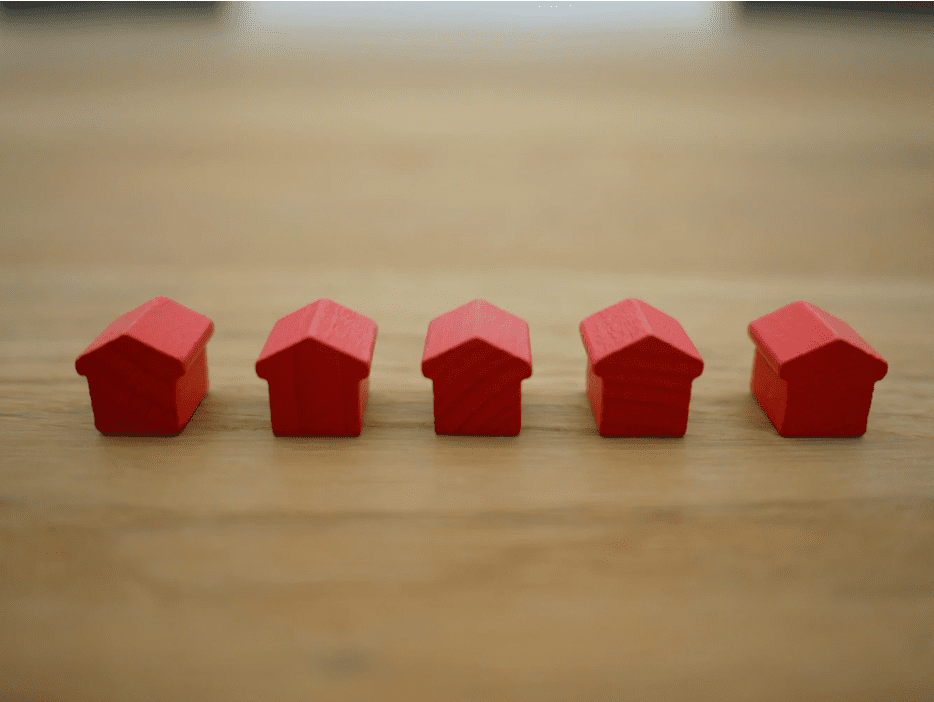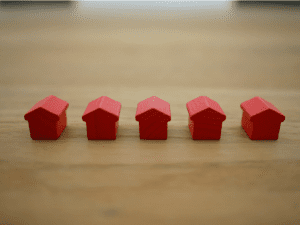 (Source)
 What is a good block manager?
Before a block management company can provide good service, it needs to ensure that it's supplying good block managers! Whilst it's somewhat of a general question, a good block manager will likely encompass the following traits:
The ability to effectively listen and communicate
A proactive and involved personality
Always up to date on current events that could affect aspects of property management, like new legislation
Knowledgeable about property management, the industry and ever-changing legislation
Resourceful and level headed, able to think quickly and act calmly under pressure
Personable and articulate. The ability to communicate and relate to people is one of the most fundamental traits of the property management industry.
Generally speaking, a good block manager will be able to build strong relationships, think rationally and act quickly and calmly in the face of a problem, and be proactive in sharpening their knowledge and experience so that they can provide the best possible service to clients.
Qualities to look for in a good block manager
A good block manager will most likely possess the above personality traits, but will also have certain qualities that they bring to the table in their day-to-day roles. Qualities to look out for in property managers include:
One of the key things to look for when selecting a block management company is their experience. For example at Scanlans we have over twenty five years of experience in the block management industry, which means we possess in-depth knowledge, a wide range of skills and the utmost professionalism when managing our properties.
Questions to ask when selecting a block management company could be:
How many properties have they managed previously?
How many do they have on their management books currently?
What type of properties does the company have experience managing?
What knowledge do they possess of legislations that apply to your property?
Block management is a client-facing career, and this is probably one of the most overlooked facts about it. As with any front facing role however, block management can be stressful. To that end it's vital that block managers possess a lot of patience, as well as customer service skills.
At any given time a block manager could face a contractor who is running behind schedule, an investor with perhaps distorted expectations, or even problematic tenants. In any one of these situations a block manager needs to remain calm, be willing to listen, and effectively communicate, even in the most pressurised of situations.
Service charges are one of the most fraught points of contention between tenants and block managers and owners. Learn how to more effectively manage service charges here.
Ironically whilst good block managers must be patient with good interpersonal skills, they also need to have a bit of assertiveness about them! Experienced block managers understand that learning to master this delicate balance takes time, but rookies should work to keep at it.
Block managers require assertiveness in times when they are acting on authority. For example in resolving problems with tenants, in chasing down late payments, and in keeping contractors on an agreed (and budgeted) timeline. Being a soft touch will often create more problems than resolutions in these scenarios.
All of the best block managers are wonderful communicators in both written and spoken forms of communication. Block managers should be able to articulately and succinctly explain matters regarding the property, and break down any complexities regarding matters to tenants. Successful block management is all but based on successful communication to keep things running smoothly.
4 Ways Block Managers can provide good service:
1.    By putting people first
As we've covered, block management is very much a client facing role and building good relationships with clients, suppliers, contractors and tenants is all part of providing a good overall service.
Block managers oversee a number of logistical and legislative aspects of property management, but they also must strike a balancing act between juggling the needs of property owners and tenants. A block manager who is slow at returning emails or picking up calls is likely to leave a property owner with a bad impression because for the most part, block managers should always be reachable and quick to respond to communications.
It's recommended that block managers should split their time 60/40 between being outside of the office, and being in the office. If a block management company can afford to do so, it is also advisable to take on a Property Management Assistant for a busy block manager so that they can handle calls and relay urgent messages to the manager. This enables the manager to be responsive and keeps the client satisfied.
A block manager should also put tenants first by using their feedback to make appropriate improvements where necessary. Find out how to use tenant feedback to improve a block here.
2.    By communicating
As such a fundamental part of block management it is essential that any block manager and their company is an articulate and effective communicator.
A block manager is responsible for making sure everything runs smoothly, and one of the quickest ways to achieve that is by being able to effectively communicate with those of all backgrounds and levels.
Block managers must balance the differing views of individuals and work to find a resolution in the midst of conflict. They must also be detail orientated and able to follow up by listening, interpreting and understanding what they are being told.
Being a good interpreter will help to showcase diplomacy and listening, understanding, and translating messages will avoid conflict inducing miscommunications.
3.    By possessing actionable knowledge
Good block management companies should possess extensive knowledge, but as well as possessing it – they should be able to action it.
Throughout the block management process people of all levels must be kept reliably informed financially, generally and legally. Block managers should collate information like budgetary information, maintenance checks and supporting documents, rent agreements and receipts and any other paperwork regarding the property. Once in possession of this they should be able to supply anybody who is requesting information concisely and timely.
As well as being able to communicate vast swathes of information regarding the day to day management of the block, block managers must also be able to keep up to date on changing legislation.
Global events like the 2020 pandemic can have a serious effect on property laws and also things like health and safety regulations. If a block manager is not ahead of the curve, they risk negative impacts against the property and potential ramifications for the owners.
COVID19 looks set to have altered the property management industry forever. Find out what's changed.
4.    By being proactive
A proactive block manager is an asset that is largely responsible for clients feeling as though they have received good service.
Proactive managers will often find information and act in accordance with that information before it can spiral into a potential problem. Through being attuned to problems before they arise, a good block manager protects both the property building, and those involved within it, preventing negative situations from occurring.
As well as being proactive in the face of potential problems, good block managers should also be sure to make themselves physically present. This can happen by the manager visiting each block in their portfolio regularly. Dropping by means that tenants feel as though they have a reference point and aren't left out on a limb, and also means that a manager can generally get a sense of how the property is – for example whether or not it needs an urgent repair that perhaps wasn't visible on their previous visit.
5.    By being regulated
The block management industry is, to some extent, unregulated. This means that landlords and property owners can fall victim to unprofessional institutions, incurring detrimental effects such as incorrect property management, unnecessary and costly works, and poor to non-existent tenant management.
At Scanlans Property Management we are members of ARMA and RICS. These regulations ensure that we uphold industry standards, giving peace of mind and financial security to all of our clients.
Our Property Managers are also all qualified with the Institute of Residential Property Managers (IRPM), which shows that they work in accordance with industry approved qualifications. This is particularly noteworthy as new and proposed legislation looks to be indicating that soon only qualified firms and staff will be able to carry out management functions.
By becoming ARMA, RICS and IRPM certified residential block management companies can reassure their customers with the knowledge that they are operating professionally, safely and securely.
Looking for a block management company with good service?
Then look no further! At Scanlans Property Management we have over twenty five years of experiencing managing blocks of all sizes, from residential blocks to commercial units. Our staff are all RICS regulated, which means that you can be sure our service encompasses honest, open, fair and transparent support, and that we provide a timely and professional service with access to the information needed. Check out our success stories here, or for more information contact us today to see how we can provide you and your property with the service you need.